Acrylic resin is one of the most widely used resins in the world. Because of the different raw materials and preparation methods, thousands of products with different properties and different uses can be synthesized. Adhesives, coatings, and films synthesized by acrylic resins , Elastomers, medical materials, transparent materials, photosensitive materials, water-absorbent materials, building materials are widely used in various fields such as industry, agriculture, machinery, aerospace, automobile, electronics and electrical, construction, medicine, daily production, etc. Important materials indispensable for economic and national defense construction
1.1 Structure of acrylic monomer and resin
Acrylic resin is a general term for resin synthesized with acrylate or methacrylate as the main monomer. It is obtained by polymerization of acrylic acid and methacrylic acid or their derivatives (esters, nitriles, amides) and other olefinic monomers. Its monomer chemical structure is:

Among them, R is H or an alkyl or cycloalkyl group with 1 to 18 carbon atoms, and it may also be an alkyl group with various functional groups.
The chemical structure of acrylic resin is: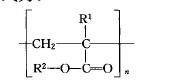 Among them, R and R² can be Japanese, alkyl or other substituents, and COOR³ can also be CN, Groups such as CONHg or CHO.
Because the molecular structure of acrylic resin contains C-C unsaturated double bonds, carboxyl groups and carboxyl derivatives, it can be polymerized by emulsion polymerization, suspension polymerization, bulk polymerization, solution polymerization and other methods of homopolymerization or copolymerization. Selecting monomers, additives, solvents, formulas of different structures, different preparation techniques and production processes, can synthesize different types, different properties, and different purposes of structurally stable acrylic resins, which can be used in various fields.
Therefore, acrylic resin has become the world's fastest-growing resin with the most significant functional applications, and it is a material that is closely related to the development of the national economy and people's lives.
1.2Classification and basic characteristics of acrylic monomers and resins
1.2.1 Classification of acrylic monomers
Acrylate monomers are divided into general acrylate and special acrylate according to the type of ester group R².
When R is a pure alkyl group, acrylate monomers are collectively referred to as alkyl acrylates. Among them, methyl acrylate (MA), ethyl acrylate (EA), n-butyl acrylate (BA, referred to as butyl acrylate), 2 ethylhexyl acrylate (2EHA, referred to as octyl acrylate)
The four major monomers are general-purpose acrylates, which are the pillar products with the largest scale of industrialized production of acrylates in the world, accounting for about 5% of the total output of acrylates. When R² is an alkyl group containing substituted heteroatoms such as oxygen, helium and silicon, it is collectively referred to as a special acrylate. The output of special acrylic vinegar is relatively low, and the scale of production is relatively small, but there are many varieties.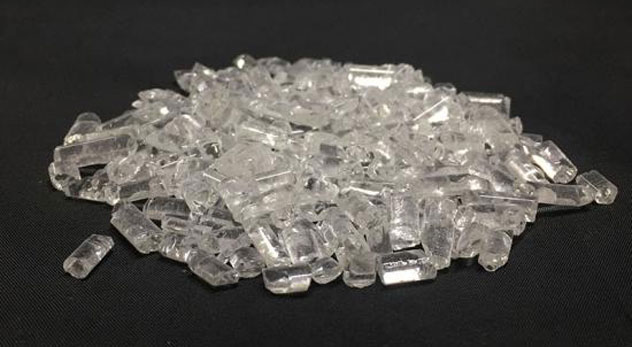 Classification and basic characteristics of acrylic resin
(1) Classified by thermal effect
① Thermosetting acrylic resin
Thermosetting acrylic resin is based on acrylic monomers and forms an insoluble and infusible prepolymer through cross-linking reaction.
The molecular weight of the prepolymer is generally small, and the structure contains the remaining functional groups. During the heating process, the functional groups or the active functional groups in other system resins, such as amino resins, epoxy resins, polyurethanes, etc., can further react and cure to form cross
Network-like structure. Thermosetting acrylic gliders usually have excellent color, high hardness, good solvent resistance and weather resistance, abrasion resistance,
Excellent scratch resistance.
The forms of thermosetting acrylic resin mainly include solid type, solution type, semi-emulsion type and water-based type. The latter three types need to be heated and baked to be cross-linked and cured into a film. It is often used as a treatment agent for fabric, leather, paper, industrial paint and Building coatings, etc.
②Thermoplastic acrylic resin
Thermoplastic acrylic resins are generally linear high-molecular polymers, which can be homopolymers or copolymers. Thermoplastic acrylic resin has a large molecular weight, no further cross-linking reaction occurs during heating and film formation, and it can be repeatedly heated to soften and solidify by cooling. It has good gloss and color retention, water and chemical resistance, and is easy to process and shape , Film formation is fast and dry,
The feature of convenience in work has been widely used in the fields of automobiles, electrical appliances, machinery, oil extraction, synthetic fibers, and construction.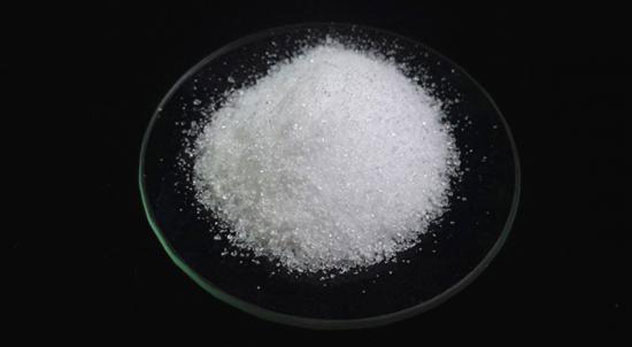 Thermoplastic acrylic resin mainly comes in various forms such as bulk casting material (solid), solution type, emulsion type and water-based type. The most common bulk casting material is plexiglass, which is prepared by copolymerizing methacrylate, polyfunctional acrylic monomers and other polyfunctional vinyl monomers, and then pouring and polymerizing them. Solution, emulsion, and water-based thermoplastic acrylic resins are commonly used in the coatings industry. Their relative molecular mass is generally 75,000 to 120,000. In actual use, they are often mixed with nitrocellulose, cellulose butyrate and perchlorovinyl resin. Improve its coating film performance.